STA Versatile Type-Input End Standard + Output End with Adaptor Head
Features:
Making it possible to control the torque and collect data of any "Interchangeable Head Torque Wrench".

Flexibility to expand the use of "Interchangeable Head Torque Wrench" with other structure types of heads.

Patented design with wireless transmission for an easy adapt or upgrade between various types of "Interchangeable Head

Torque Wrench" and the heads.

Easy to use torque tester, torque transducer and angle gauge for torque and angle calibration.

Laptop or tablet for setting, torque calibration and data collection.

It's required to do calibration again once any head, the STA transducer or the wrench is replaced to ensure the accuracy of

torque, angle sensing and control.

After changing any of the heads, the STA or the wrench and re-calibrating it, a new indication is prompted for easy adjustment of

the scale while making audible clicks visible and torque data collectable.

RF or BT wireless transmission versions are available for option.

RF version requires a DR- RF DONGLE signal receiver.

Customized sizes are acceptable.
System Architecture:
STA- RF version needs to be used with DR- RF DONGLE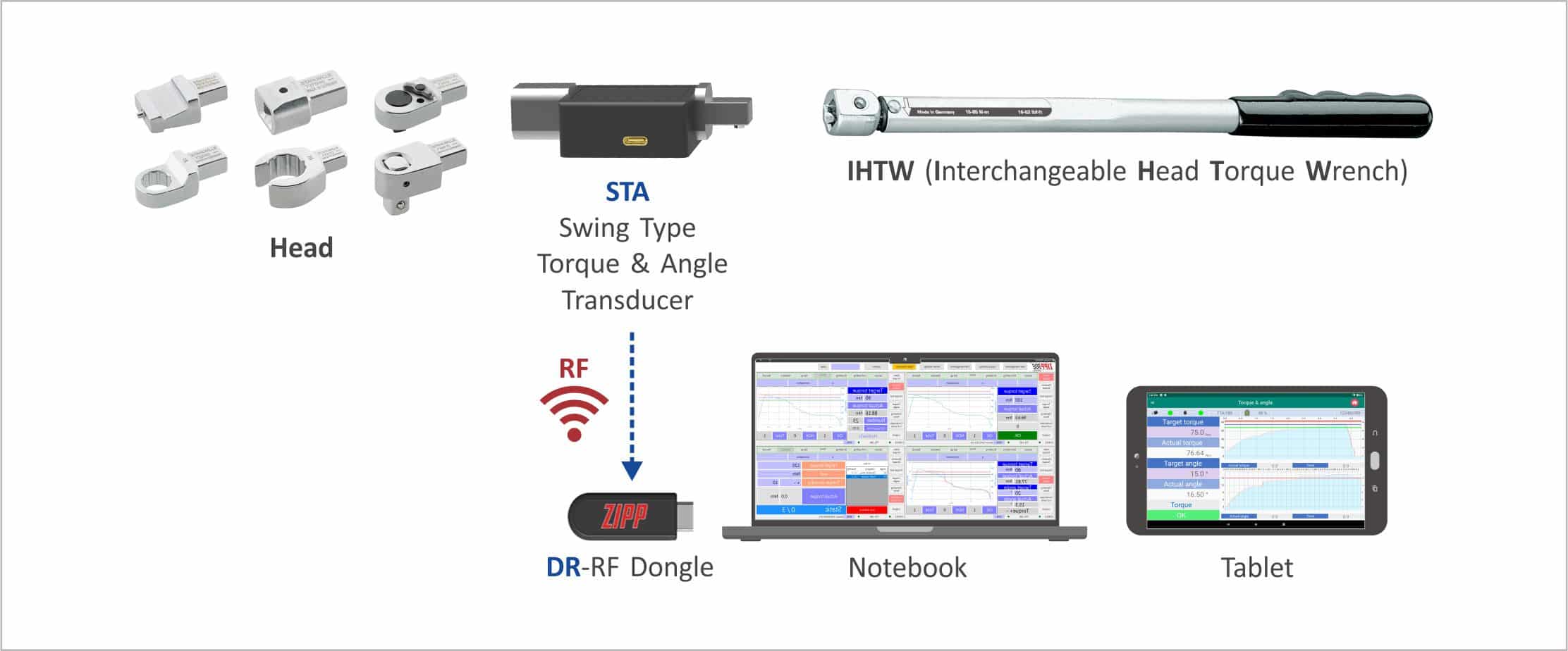 STA-BT Version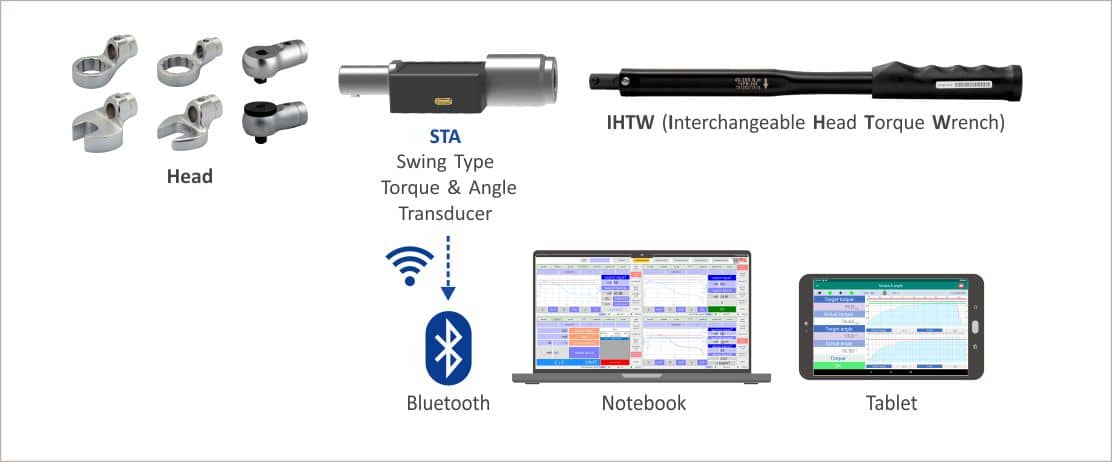 STA Type / Size & Photos-Dimensions shown below are for

torque capacity under 100 NM only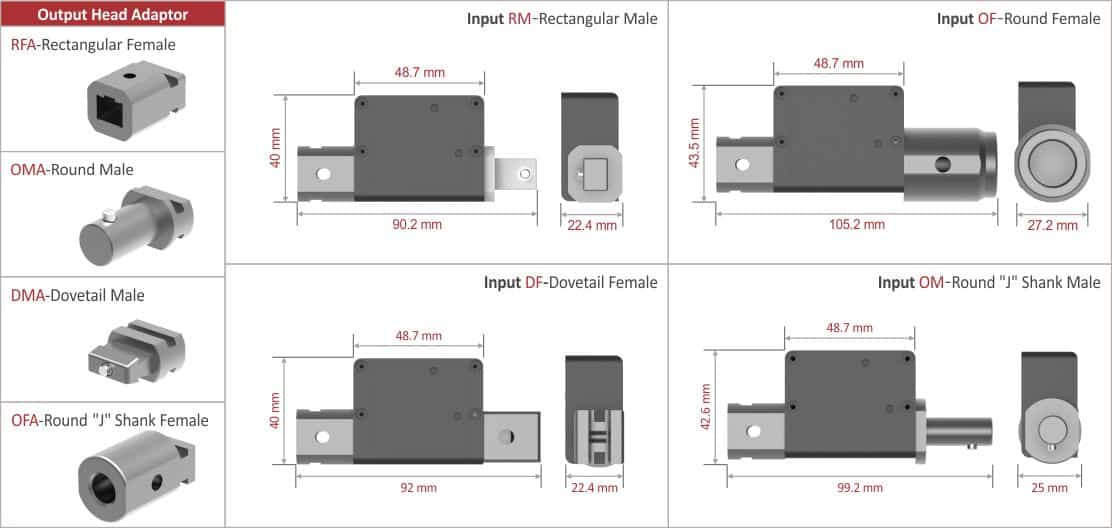 STA Coding Principle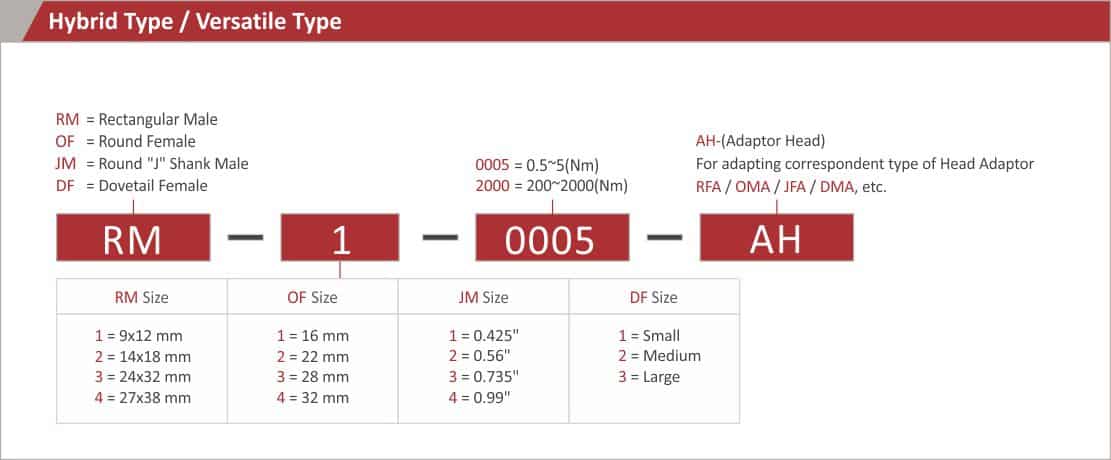 STA (RF version)-Torque & Angle Calibration
STA (RF version)-Torque Control
STA (RF version)-Torque & Angle Control